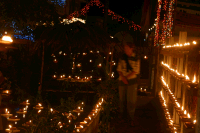 This festival is among one of the most memorable and beautiful festivals celebrated in Trinidad. Divali is the Hindu Festival of Lights. It is observed on the new moon day of the month of Kaartik in the Hindu calendar and is the darkest night of the whole year. The origins of Divali are based on both the harvesting festivals and legends of India. Divali symbolizes the triumph of light over darkness, good over evil and knowledge over ignorance.
In India the harvesting of crops was a time to rejoice since it meant prosperity for all, as a result the goddess Lakshmi, the symbol of light, beauty, riches and love is worshipped at this time. It is also the New Year - the end of one harvest and the beginning of another, heralding the beginning of the Hindu New Year. Divali also represents the triumph of Good over Evil - it is based on legendary Indian epics - the triumphant return of Lord Rama to Ayodhya after his self-imposed exile of 14 years, the people of Ayodhya welcomed Rama by illuminating the capital, he is said to have reigned for a long time after and the people were happy and contented. The thrusting of the demon King Bali into hell after he had extended his kingdom over earth. And also the destruction of the demon King Narakassura by Lord Krishna. Narakassura's mother, Mother Earth requested the occasion be celebrated as one of jubilation. Lord Krishna acceded to her wishes and since that time, the celebration has been with the Lights of Divali.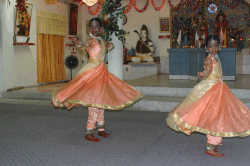 In Trinidad Divali is a public holiday and weeks of fasting and abstinence by the Hindu community climax in the lighting of thousands of tiny deyas (small clay pots filled with oil.) in courtyards, homes and parks. It is very much a community affair and entire villages are illuminated, traditional Indian wear is donned, special foods and sweets are prepared to share with friends and neighbors.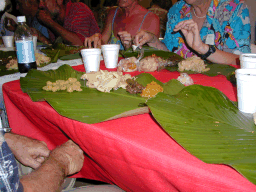 'Members Only' Maxi Taxi Service offers a unique trip to view and take part in this celebration. We will be taking folks to the village of Felicity in Chaguanas where we will first visit a Hindu Temple where the pundit will have a short programme on what Divali is about, then you will have the opportunity to enjoy some Indian Dancers and drummers. Afterwards you will be treated to a traditional vegetarian Divali meal and then you can walk through the village at your leisure, view the lights and even assist in the lighting up of the deyas.
Divali will be celebrated on Wednesday 18th of October, 2017.
Contact us for further information regarding this festival for a truly enjoyable experience!